I'll be the first to admit it- I panic just before Father's Day because I don't know what to get my dad. I Google things like "DAD GIFTS" as if some magical item that was made for my own father will appear.
...yeah, it doesn't really work like that...
You see, my dad is older than most dads (sorry Dad), he isn't trendy (sorry again!), and he isn't a golfer. So what do I get him?
I can stop Googling now- he is getting a Thumper.
At first glance, you might think that a Thumper is only for young, hip dads... but I can prove you wrong.


So, without further ado, the 5 Reasons a Thumper is the Ideal Father's Day Gift...


5. Finally, something he doesn't already have!

4. These babies are made to last and are incredibly sturdy
...you know, like Dad

3. The Thumper transcends age, location, and individual style
Ken at the roadside birdhouse stand in Marietta shows off some moves



2. He already has grilling down to a science
He just needs some tunes for the cookout...

1. It's a gift for everyone.
I mean, you are getting it for him, but you might use it too...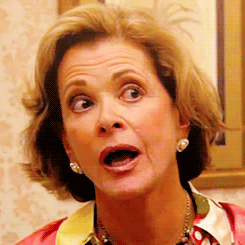 Happy Shopping.
---
---
Leave a comment